Beautiful Studs with Green beads embedded around a Gold plate making it Bold and elegant,
along with the simple neck piece with gold and green beads.
Extremely fine carvings of 22k Gold Necklace and big Studs with peacocks.
Exclusively designed for a customer on parents 60th Birthday Occasion.
MOM and DAD 60th bday letter carving embedded in the locket design.
Net weight Necklace : 70 grams
Earrings : 22.4 grams
KUNDAN JUNKIES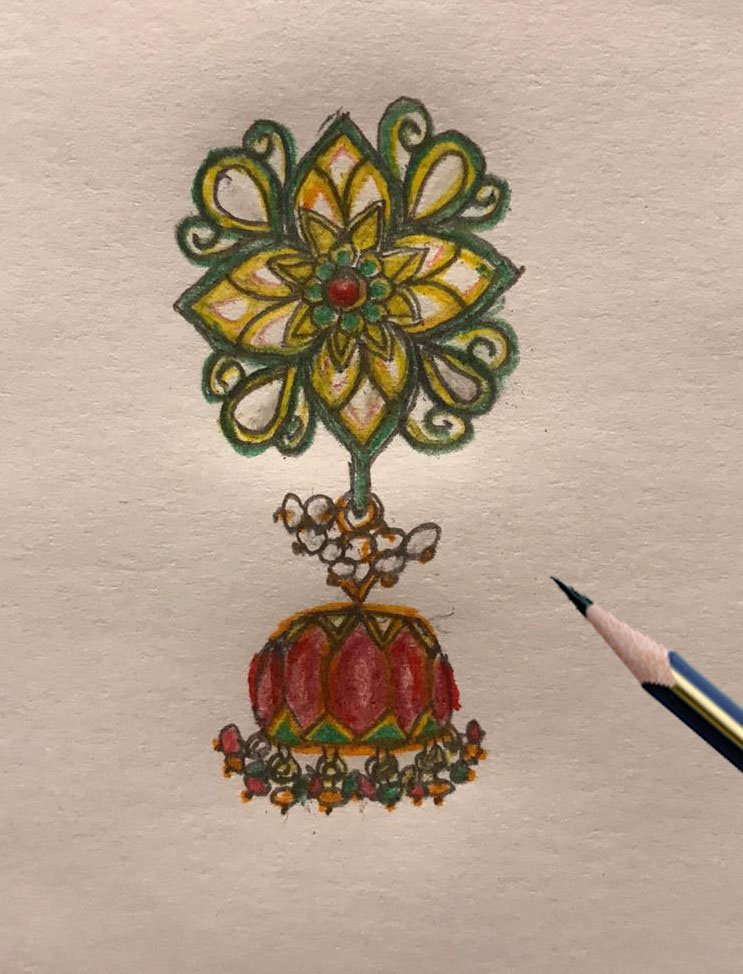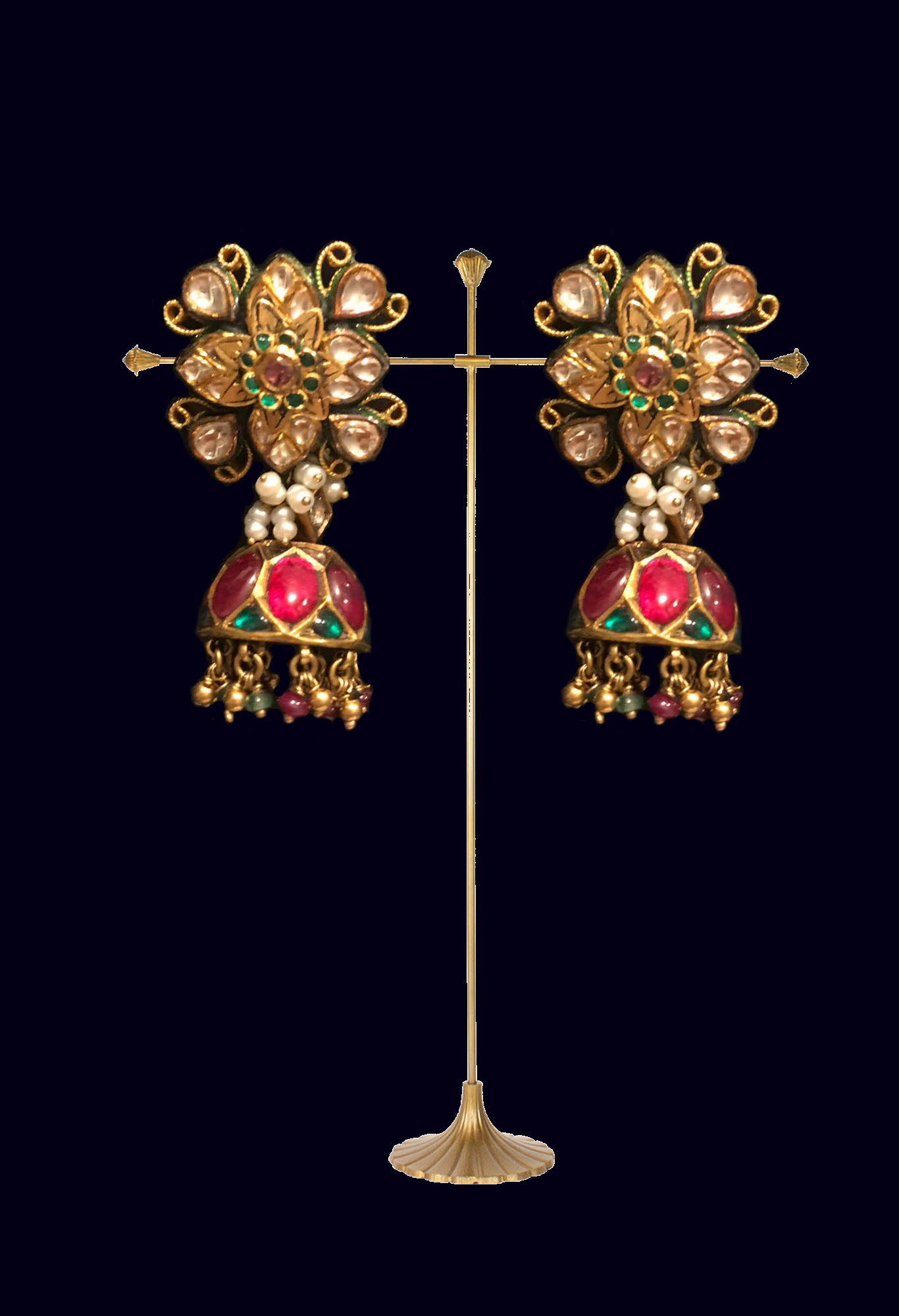 22k Gold earrings studded with Red, Green, White Kundans and pearls.
Net weight : 18 grams
PURPLE HANGINGS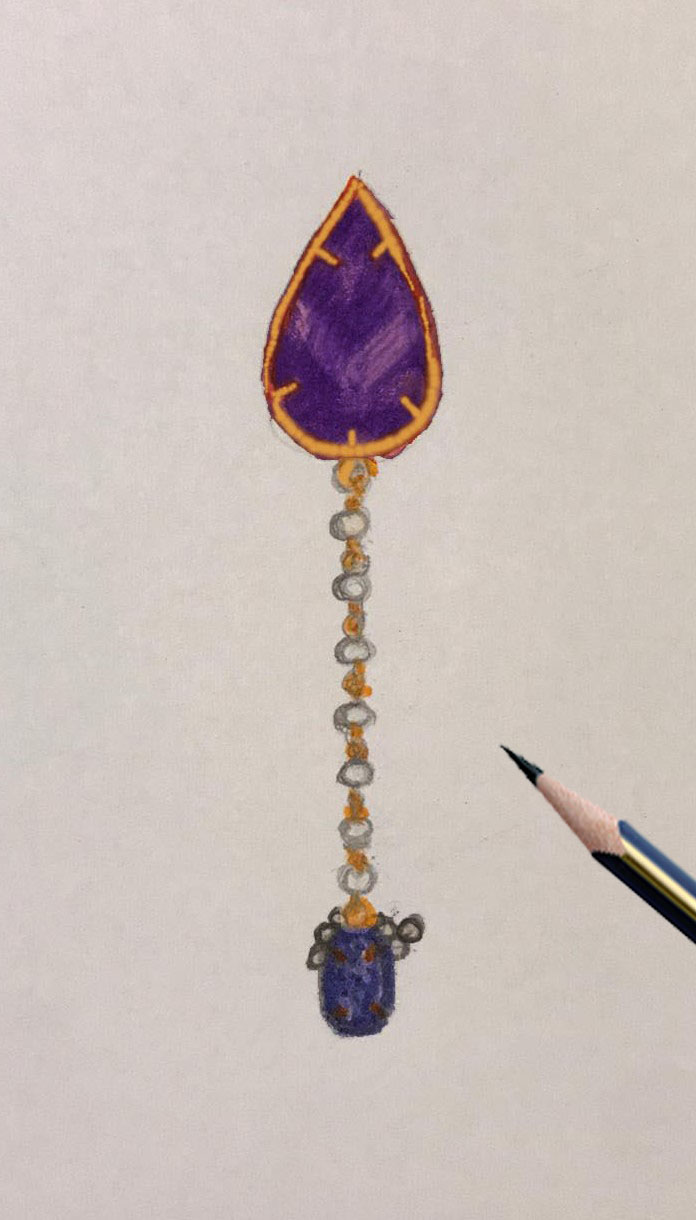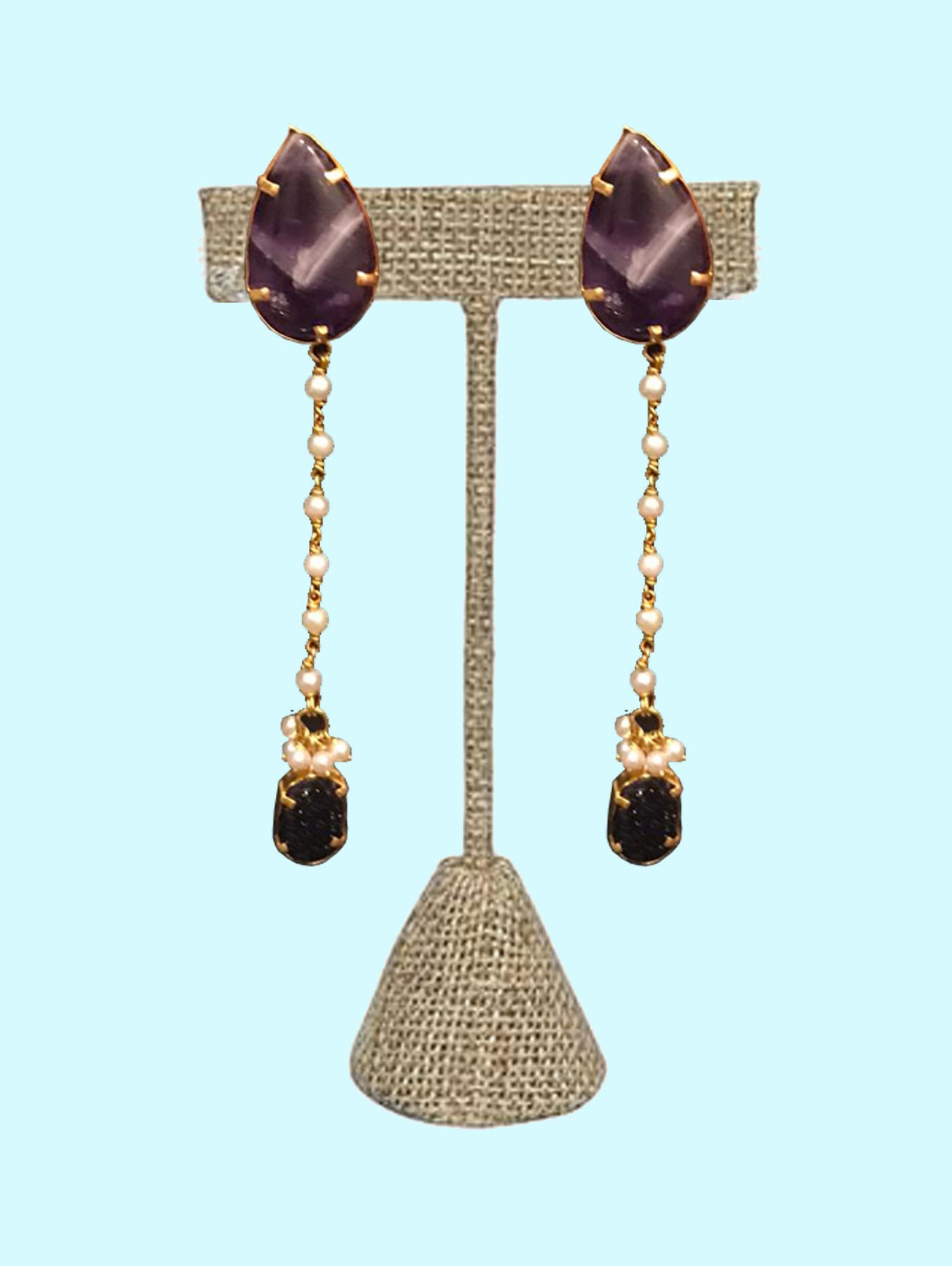 22k Gold earrings studded with Purple Stones and pearls.
Net weight : 8 grams
To reach the Designer(s) for Pricing and other Queries, please email with 'DESIGNER' in the subject line to sales@SonaRaksha.com or call us at +1(919)391-7587